Indian Shores Vacation Guide
Indian Shores is centrally located along a series of white sandy barrier islands that make up the Tampa Bay Suncoast Beaches. That central location of Indian Shores makes access to Tampa's International Airport from Indian Shores only a 30 minute drive. Downtown St. Petersburg is only 20 minutes away with Indian Shores' sister beach communities only minutes away along world famous Gulf Boulevard.
Indian Shores, Florida is located at 2751′2″N, 8250′36″W on Florida's west Gulf Coast in Tampa Bay area which is referred to as Florida's Suncoast and is the perfect spot for that family vacation you have thinking about planning or a quiet get away for you and someone special. Indian Rocks has the perfect mixture of sandy beaches, quiet rooms and great places to eat.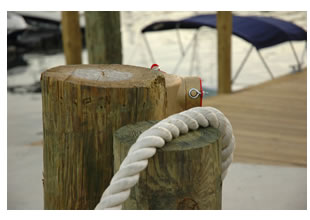 Most of Indian Shores is only a block wide but runs 2.65 miles along the Gulf of Mexico. The town's full time population is about 1,500 residents and grows to more than 5,000 during tourist season. Indian Shores' 1,792 residents live in the communities .9 square miles which .3 miles is land and the rest water from the inter coastal waterway to the east and the Gulf of Mexico to the west.
Indian Shores' neighbor to the north is Belle air Beach and to the south is Madeira Beach. Indian Shores was originally incorporated as Indian Rocks Beach South Shore in 1949 with the town changing its name to Indian Shores in 1973. Indian Rocks/Shores earned their names due to the fact the area was frequented by Native Americans who came to the area to fish and for the reputed healing waters of a nearby spring. The communities primary industry is tourism.
No visit to Indian Shores is complete until you stop by the Suncoast Seabird Sanctuary. One of North America's largest wild bird hospitals, The Suncoast Seabird Sanctuary has emergency facilities, a surgical center, and indoor and outdoor rehabilitation areas where hundreds of injured birds are on display.
Indian Shores and the immediate surrounding area has a variety of accommodations and restaurants most of which you will find listed in the web site.
On the Hotels - Motels Page you will find a list of the Indian Shores area's most popular accommodations including links to the best travel deals on the internet. Better than a hotel! Book a vacation rental and expect more when you travel. Search for vacation rentals in Indian Shores.
Need more room? Then how about a Indian Shores Vacation Rental. Check out some of Indian Shores' best vacation rentals deals and links to the most complete listing of Indian Shores vacation rentals anywhere on our Indian Shores Vacation Rentals Page. Remember, VRBO has no booking fees and is free for travelers.
On the Restaurant Page the top local places to eat and drink around Indian Shores listed.
Things To Do and Shopping Pages list how to have fun and where to shop in Indian Shores.
Getting around the Indian Shores area just got easier with our Indian Shores Map Page.
How's the weather down there? Find out the current Indian Shores weather conditions as well as the Indian Shores forecast and area radar on the Indian Shores Weather Page.
Find out what's going on in Indian Shores on the Indian Shores News and Events Page.

Not listed? To how easy and inexpensive it is to be listed or advertise on the beach area's top travel websites contact sales@tibeachbums.com